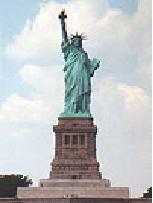 View this page in:
English Russian
Contact Us
Smal Immigration Law Office
L. Smal, Esq.
P.O. Box 540531
Omaha, NE 68154

402-210-2040

(1) 866-472-0413
The issues of immigration can be extremely complex. There are no two cases which are totally alike, and specific details and circumstances of every client are very important to us. We are not able to answer specific immigration related questions from non-clients on our "Immigration Forum" or via Email. Our "Immigration Forum" is for sharing of general immigration related information and immigration updates.
In order to get a legal advice or answer to a case-specific question, a Telephone or Email consultation might be needed. Sometimes prior to consultation, we can send you a Questionnaire or List of questions, and ask you to provide us additional information and/or copies of certain documents. Please do not email, fax or mail us your personal documentation unless we expressly asked you to do so. To set up a Telephone, Email, or Skype Legal Consultation appointment, please email us your questions or inquiries at Attorney@law-visa-usa.com with detailed information about your situation and your immigration status. Please also include your contact information and the best time to contact you, if you prefer us to contact you. We can perform Legal Consultations via Telephone, Email, Skype, or in-person.
CONSULTATION FEE MUST BE PRE-PAID PRIOR TO CONSULTATION.
We charge $130 USD Legal Consultation Fee for Telephone Legal Consultation (up to 30 min) or for Email Legal Consultation. Legal Consultation Fee for a Legal Consultation up to 1 hour long is $260 USD . The easiest and fastest way to pay the Consultation Fee is to send us a secure payment through PayPal (click on PayPal logo on the bottom of any page of our website). In alternative, you can mail us a check or a money order payable to "Luba Smal, Attorney at Law" or "Smal Immigration Law Office". (Personal Check must clear prior to consultation).
For cases of higher and exceptional difficulty, or/and if extensive review of personal, business, investment, or immigration documents; documents received from your former lawyers; foreign documents; and/or court documents is required, or time-consuming legal research is needed, an additional attorney hourly legal fee could be charged (if this is the case, we will always let you know in advance). Consultation fee will be fully credited toward the Attorney Legal Fees, if you decide to hire us as an Attorney to handle your immigration case within two (2) weeks from the date of the initial Consultation. You are always welcome to contact us for a Legal Fee estimate.
Please note that Legal Consultation with an Attorney does not create an attorney-client relationship. Immigration law changes very often, and we are not responsible for any changes in the US Immigration law occurring subsequent to the consultation, or after legal services were provided. Accordingly, if no agreement for further legal services was reached, we will consider the relationship terminated at the end of the consultation. We are unable to keep in contact with all our former clients or people who received telephone or email consultations. We cannot follow up or update former clients on new developments in immigration law and practice, aside from the initial consultation, without entering into a legal representation agreement. Please visit our free immigration forum for immigration law updates.